Metro Safety's 4 Good Causes 25th Anniversary Charity Initiative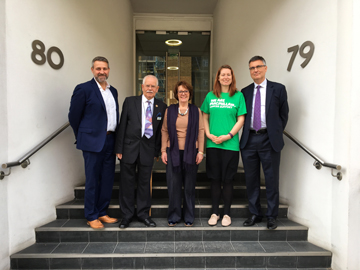 In 2017 we managed to raise a staggering £20,058 for our 4 Good Causes 25th anniversary charity initiative. This meant that we not only reached, but in fact exceeded our target of £20,000. and were able to donate the money we had pledged to our four nominated charities:
• Macmillan Cancer Support
• The Children's Burns Trust
• Mesothelioma UK
• Caring Matters Now
Throughout 2017 we took part in a number of fundraising initiatives.