Metro Safety's Nominated Charity for 2010/11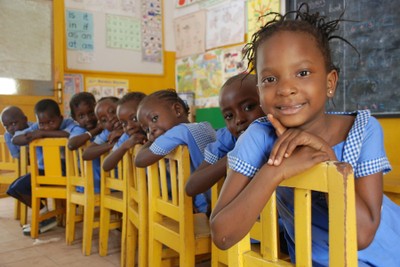 Metro Safety were proud to support SOS Children's Villages, who were chosen to be our nominated charity in 2010/11 through a company-wide poll.
They build communities for children who have nobody to turn to. That means a new home and a new family, all in a purpose-built local village, to support each child until they are ready for independent life.
These villages also play an important role in the local community, providing nurseries, schools, medical and vocational centres in areas where these facilities are scarce or non-existent. The entire community, as well as the children, benefit from their support.
The charity currently helps over 78,000 children in 132 countries worldwide.
How Did We Help?
Metro Safety employees were involved in helping raise funds and awareness. Whether it be through organising initiatives, donating goods, or participating in fundraising events, the team were proud to be able to help. Some even visited the villages we supported.
The staff and children are very happy that there are people who love them so much and do have them in their dreams.
Adventure in Zanzibar
Tim Kitching, our Associate Director, embarked on a sponsored climb to the top of Mount Kilimanjaro, an impressive 19,340 ft above sea level. Conquering freezing temperatures, hostile weather and altitude sickness, Tim reached the summit and raised a total of £2,500.
Following his climb, he was able to visit the SOS Children's Village in Zanzibar – the community that would benefit from his fundraising efforts.

"I was humbled by my experiences", he said on his return. "The kids were so happy, in their uniforms and playing at their first day of school. I was really impressed at how well the village was set up as the hub of the local communities".
An Englishman In Gambia
The SOS Village in Basse, Gambia, was taken by surprise when our Managing Director Andrew Paten stopped by for a visit. The village doesn't get many visitors, being so far inland and on unmade roads. So pleased was village director Henry Mendy that he wrote to Andrew expressing his thanks.

"We join the children in extending our immense thanks and gratitude to you and your family and welcome you into the SOS family in Basse."