Introducing the Compliance Cycle
Effective compliance management is important. It helps protect lives, businesses and careers. The Compliance Cycle is part of our unique approach to helping people manage their fire, health and safety responsibilities in line with the relevant legislation. It breaks the requirements into 4 straightforward steps, underpinned with continuous management and specialist knowledge.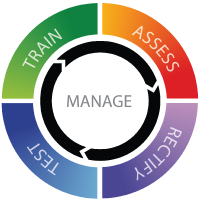 Why does it exist?
It aims to make the compliance process as simple as possible, whilst ensuring that all the key components of compliance are taken care of.
How do I use The Compliance Cycle?
Simply enter the Cycle at the stage you're up to, and work through each subsequent component continuously.
Where should I start?
The best place to begin is in the Assess & Review stage, with a risk assessment. This document and its findings will help to shape the actions you take in the following steps.
Assess & Review

If you're new to compliance, the best place to start is Assess & Review. This component is about identifying and evaluating risks to people and property, followed by clear written recommendations. This usually involves a risk assessment being carried out by a competent person, which must be suitable and sufficient to satisfy the relevant legislation. If you already have a risk assessment in place, it may only need reviewing if there have been no significant changes to the building structure, people or processes.
Services
Rectify & Install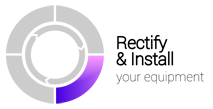 Any significant findings from the risk assessment need to be designed and implemented in a timely manner. This may involve new equipment or changes to existing systems. These rectifications can be easily managed as part of an action plan.
Services
Test & Maintain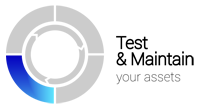 To ensure the equipment you have in place functions correctly, regular testing, maintenance and inspection routines need to be carried out. That's what the Test & Maintain component covers. This includes any equipment related to fire detection and warning, firefighting, or emergency routes and exits.
Services
Train & Drill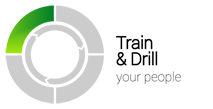 With equipment in hand, Train & Drill focuses on the people within the premises. Instructing staff about precautions and procedures in their workplace is a requirement of the legislation, as well as giving them appropriate training in line with their responsibilities. This could include asbestos awareness, legionella management, health & safety, fire safety or fire warden training. Evacuation drills help to consolidate the training, as well as checking the effectiveness of the Emergency Plan.
Services
Once you have worked through each of these components, you return to Assess & Review, to review your risk assessment and begin the cycle again.
Plan & Manage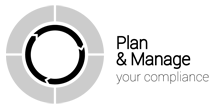 The Plan & Manage component underpins the cycle and helps you to continuously manage each stage so that you can maintain compliance. Compliance reviews, action plans and fire, health & safety policies can all help in this area.
Services
Why is compliance important?
Severe fires and accidents are infrequent, but they do happen. Fires, asbestos exposure and workplace accidents can ruin lives, businesses and careers. Being compliant means minimising the risk of this happening to you.
With unlimited fines for contravening certain aspects of legislation, as well as the possibility of prosecution or imprisonment, it is important that compliance is managed effectively.
Does it apply to me?
If you are a responsible person as outlined in the legislation, the Cycle can help you to ensure you're taking care of the key components of compliance.
Who should I speak to if I need help?
Simply call 0845 058 9999 and we will be happy to provide you with more information.