HSE agrees to reform the appeals process for its Fee for Intervention scheme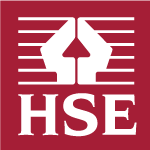 The Fee for Intervention scheme was implemented on 1st October 2012, following the introduction of The Health and Safety (Fees) Regulations 2012.

This places a duty on the HSE to recover its costs for any intervention from those, whom in the opinion of an inspector, are in breach of health and safety legislation. This includes the costs of inspection, investigation and taking enforcement action.
This means that if an inspector identifies serious health and safety failings for which they need to write to the dutyholder, the dutyholder is responsible for paying the costs of the HSE visit.
Currently if the dutyholder disagrees with the amount charged or contests there has been a breach, they can send a written "query" to the HSE. If they are not satisfied with the response from the HSE they can then raise a "dispute" in writing. These disputes are then considered by a panel consisting of two members from the HSE and one independent individual.
However, following the recent court case calling for a judicial review of the dispute procedure, the HSE have reviewed the current process and will consult with relevant stakeholders with a view to making the process fully independent.
Ian Goodlife of OCS group stated "Our decision to ask for a judicial review of the Fee for Intervention dispute resolution process was not about opposing the idea of FFI but about addressing concerns we have about the independence, fairness and transparency of the dispute process in which HSE effectively acted as prosecution, judge and jury".
A spokesperson for the HSE said: "HSE has always kept the dispute process under review and following a recent application for a judicial review we believe the time is right to move to a dispute process which is completely independent of the HSE".
This action has allowed the parties to reach an agreement out of court, set out in a legally binding "consent order" stating that the query stage of the scheme will remain largely unchanged. However, the dispute stage will be reformed so that the HSE must:
• Provide its allegations about the breach to the dutyholder.
• Provide the evidence that the allegations relies on to the dutyholder.
• Allow the business to respond and make submissions
The dispute process will be made by a new independent three-strong panel, ensuring fairness.