Fire Safety Act Compliant Fire Door Checks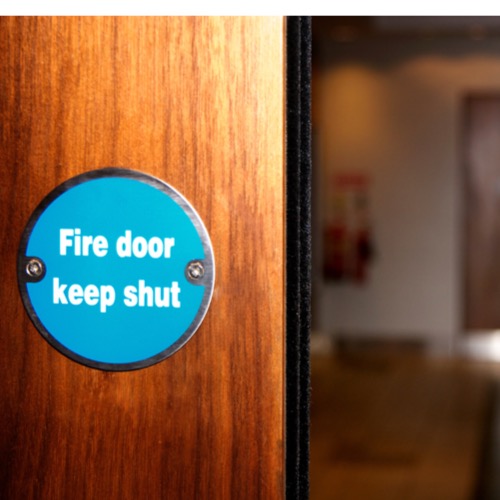 Metro Safety has developed a new service specially designed to help residential management customers fully meet the requirements of the Fire Safety Act, in respect of completing all necessary fire door checks.
The introduction of the Fire Safety Act has created a new requirement to check the communal fire doors quarterly and the flat entrance doors annually on all residential properties that are 11 metres plus (normally 5 + floors).
Metro Safety's specially designed fire door checking services can help you fully meet the requirements of this aspect of the Fire Safety Act. We have a nationwide team of fire safety operatives that have completed an FIA accredited fire door checking course and are supervised by a Building Fabric Fire Safety Team. We can save you the hassle of self -delivery. However, once the routines are established, we would be delighted to help you set up a self-delivery system. You could even use our fire door check app to help you do so.

Mobilisation and Reporting
To mobilise the service, we start by loading all assets onto Safety SMART. We can either use your existing data or undertake the asset grab ourselves on your behalf. Whilst this may not be possible for all flat entrance doors – we will take a pragmatic approach.
Our checks are based on the 7 criteria in the Fire Safety Act guidelines, and not on other more stringent prescriptive approaches such as FDIS or BM Trada. This means the reporting is realistic in what constitutes a requirement for remedial action.

We have developed a reporting system that not only establishes your proof of compliance in terms of visits, but also allows us to consistently feedback on any issues identified during the inspections. The report will include photos for easy management and can be accessed through a customer portal to be managed as required. Issues can also be exported to CSV if desired.

Visits and Access
It is the flat entrance doors that create the biggest challenge in terms of gaining access. Our price includes three attempts to gain access, with each attempt recorded so that you can have fulfilled your 'best endeavours' access requirement.

The visits will take place four times a year, and you will be informed in advance of these visits so that you can notify tenants and help us facilitate better access to flat front doors at the same time as we are delivering the communal door checks. Find out More
If you would like to find out more about our fire door checking services, please get in touch. Just call 020 7960 3939 or send an enquiry. We are more than happy to set up a meeting to discuss your current requirements and expectations.
We also offer a wide range of other passive fire protection services. For more details, please visit the fire door and passive fire protection area of our website.