Metro SRM welcomes Paul Coster as new COO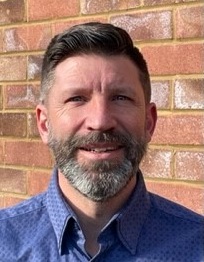 We are pleased to welcome Paul Coster who has joined our consultancy division Metro SRM, in the role of Chief Operations Officer.
Paul brings a wealth of knowledge with him from a career that extends to over 20 years' experience within the real estate/property sector. During this time Paul has worked in a variety of roles within various corporate organisations and most recently, a well established consultancy company.
Talking about his new role, Paul said:
"Having been involved in consultancy for the past 7 plus years I'm acutely aware of the pressures our sector has faced, with Grenfell and Covid being just two factors that have impacted our industry in many ways.
I'm excited to be stepping into the role of COO for Metro SRM at a time when there are undoubtedly many challenges facing our sector, but also great opportunities and areas for growth and expansion. I'm looking forward to building upon Metro SRM's already well established reputation and further developing our offering to provide our clients with an even more comprehensive range of services."