Exciting new developments mean Safety SMART has just got even better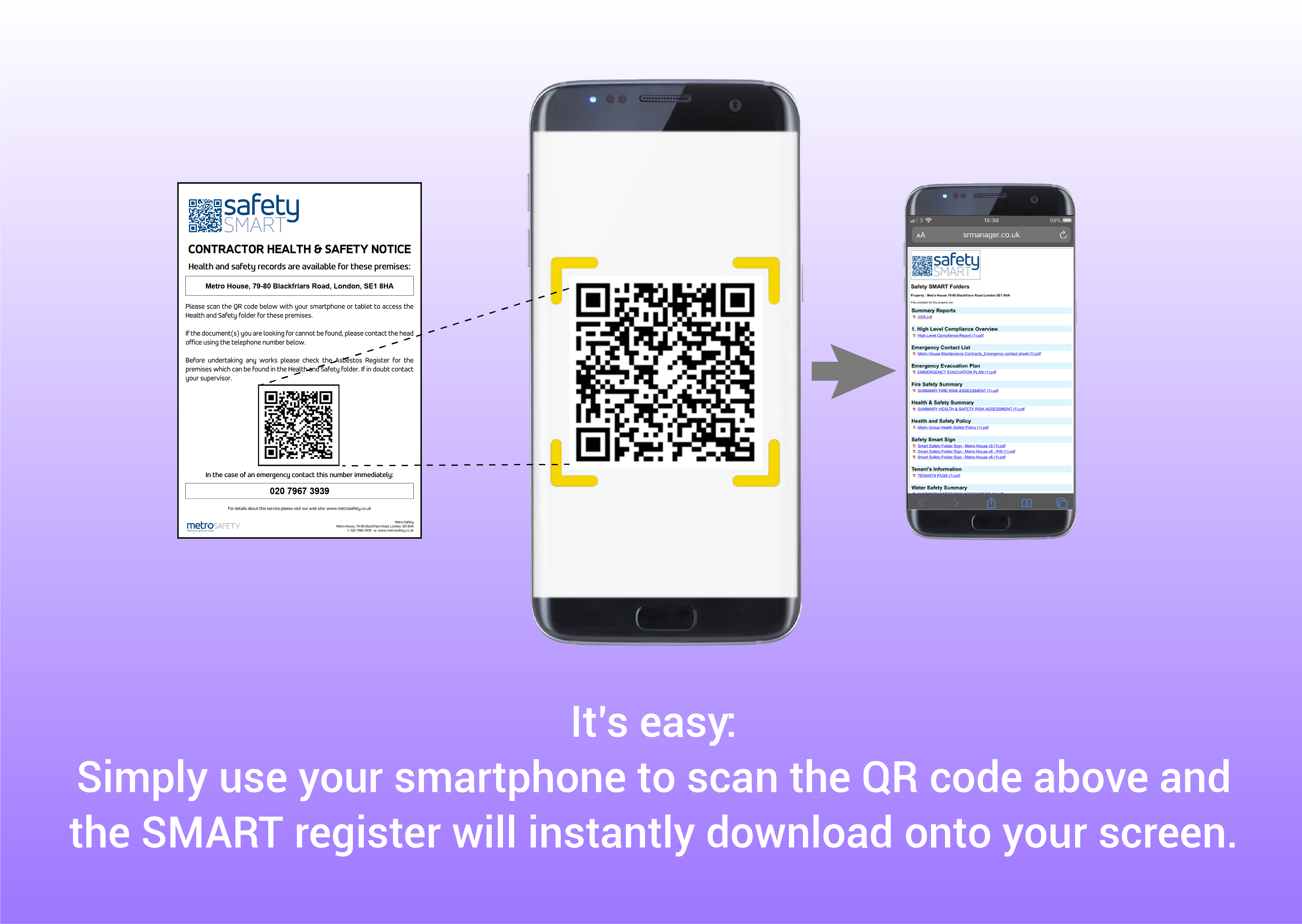 Exciting new developments mean Safety SMART has just got even better. We would like to introduce Safety SMART with Communities.
Earlier this year we launched our Safety SMART product which allows users to make a wide range of key site-specific documents instantly accessible to tenants, contractors and other visitors to site wherever and whenever they need it simply by using their Smartphone to scan the QR codes on our Safety SMART notices.
Over the last few months we have been busy developing Safety SMART even further and we are now are excited to announce Safety SMART with Communities
Safety SMART with Communities
Safety SMART with Communities uses QR code technology to provide instant access to a password protected self-service portal allowing you to manage all of your services in one single location (with internet connectivity).
Safety SMART with Communities is the simpler, smarter way to manage your compliance. It gives you and your key stakeholders greater confidence and better line of sight in your areas of greatest vulnerability and enables you to achieve your compliance goals more simply and effectively than ever before.
Safety SMART with Communities Key Features
Self-service portal which provides access to real time data
Available through your browser or as an App giving instant accessibility wherever and whenever needed
Ability to edit and update your own information
Highly configurable so we can develop key metrics for you
View active services against your buildings
View issues raised against your buildings

View and interact with dashboards to see all the data you need
Easily run and extract a multitude of reports with different functionality
Monitor progress and compliance across your entire portfolio
Manage risk ratings
Transparency for the whole team
Allows seamless direct interaction with Metro
Allows jobs to be issued to third party suppliers
All available as audit information
Tenants can raise cases directly
Try out Safety SMART with Communities for yourself
If you are interested and would like to find out more about our new Safety SMART with Communities or arrange a demonstration please get in touch. We would love you to test it out and give us your feedback.