Introducing Safety SMART - the simpler, smarter way to manage your compliance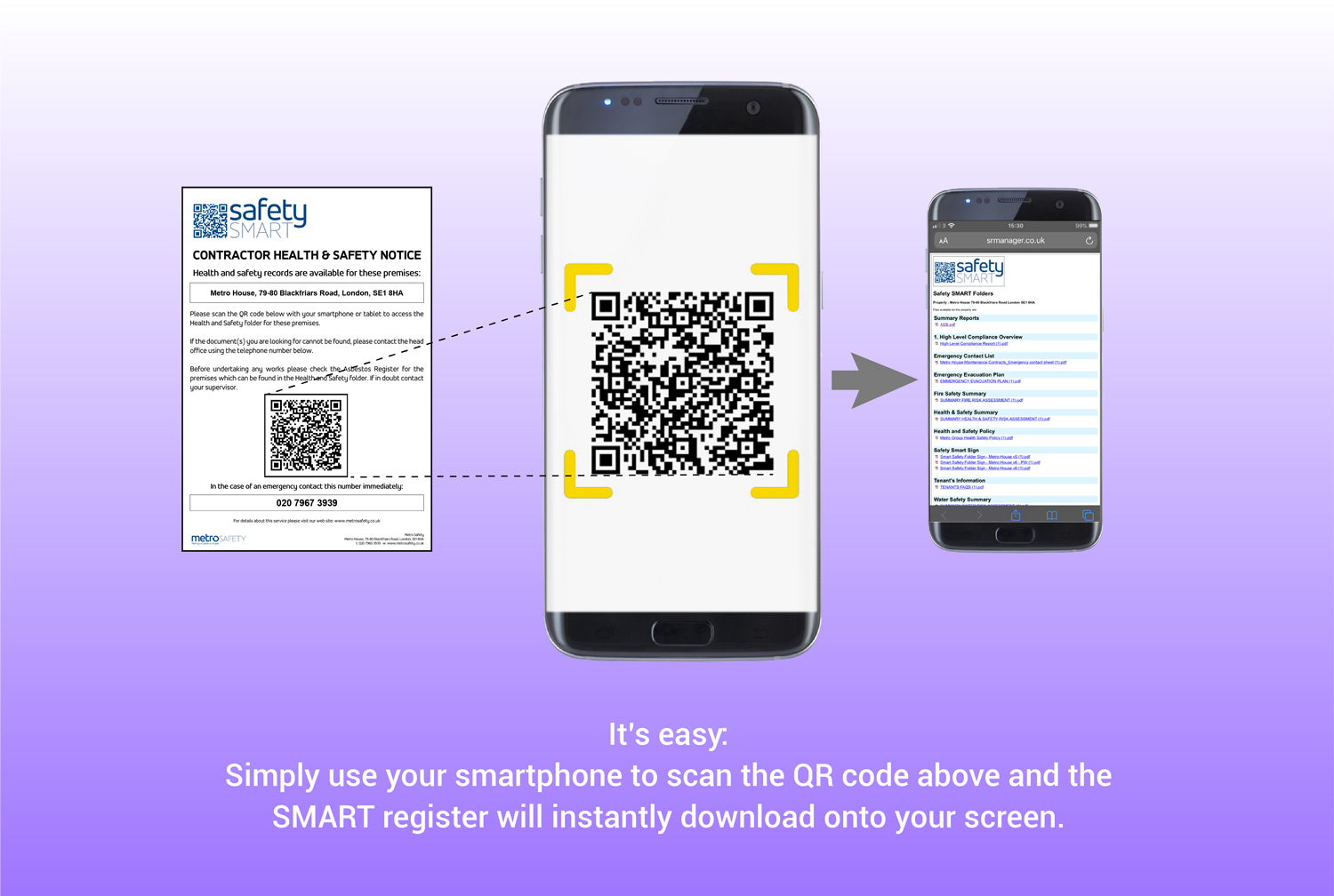 We would like to introduce Safety SMART one of our new Metro SMART IT products. Safety SMART is the simpler, smarter way to manage your compliance.
Safety SMART gives you and your key stakeholders greater confidence and better line of sight in your areas of greatest vulnerability. It enables you to achieve your compliance goals more simply and effectively than ever before.
How does Safety SMART work?
The technology is very simple. You can make a wide range of key site-specific documents instantly accessible to tenants, contractors and other visitors to site simply by asking them to use their smartphone to scan the QR codes on our Safety SMART notices. The design of the Safety SMART notice can be tailored to meet your needs. Once installed the notice itself doesn't need to change. Backend functionality gives you complete control and flexibility over the information you wish to be made available at any point in time.
Any important documentation can be uploaded. Examples include:
Fire risk assessment reports
Fire safety policies
Fire evacuation plans
Fire strategies
Legionella water risk assessment reports
Health & safety risk assessment reports
Asbestos management survey reports
Asbestos re-inspection reports
Gas, electrical and lift safety documentation
You can see how easy this is for yourself. Just click the link below to try the demonstration that is linked to our own head office.
If you are interested and would like to find out more about Safety SMART or our suite of Metro SMART IT products please get in touch or alternatively give us a call on 0845 058 9999. We would be delighted to discuss your needs further and arrange a demonstration.