Registration is now open for our CPD seminar - London 16th May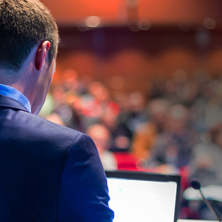 We would like to invite you to join us at our CPD seminar on Thursday 16th May.Our first CPD event of 2019 features a series of three new presentations on the topics of fire safety, legionella control and asbestos management.
Presentations
MHCLG: Advice Note 14 - Owner Obligations & What Happens Next
We are delighted to welcome our guest speaker Mark London, Partner and Head of the Construction & Technology Team at Devonshires Solicitors LLP.
Advice Note 14 (published in December 18) attempts to 'clarify' what owners of tall buildings should be doing to ensure their existing buildings are safe for the purposes of the Regulatory Reform (Fire Safety) Order 2005. Mark will be discussing the serious implications of Advice Note 14, what the 'clarification' really amounts to, and why now is the time to embrace change if you want to future-proof your tall buildings. He also considers the clear insight this provides into how the Government intends to adopt the recommendations of the Hackitt report in formulating its new regulatory regime.
Legionella Management: Beyond the Risk Assessment
Paul Woodroffe: Water Safety Consultant, Metro SRM
Had your risk assessment? What do you do now? How to implement an appropriate management and monitoring regime to help keep your property legionella free. What's required and how to record and report your results.
Harnessing Modern Technology to Facilitate Better Asbestos Management
Andy Brown: Manager Asbestos Division, Strategic Risk Management Asbestos Ltd
We look at how QR code technology can be used to improve site accessibility to asbestos registers and how this can be integrated into a comprehensive asbestos management system that incorporates training and reporting.
Venue
Our venue for the event is the Royal Institution of Chartered Surveyors, 12 Great George St, Parliament Square, London SW1P 3AD. A historic building located in the heart of Westminster.
A great chance to earn CPD points and network with your industry colleagues
Every year our CPD seminars help property professionals from a variety of sectors gain a better understanding of their fire and health & safety responsibilities. They are also a great opportunity for networking with your industry colleagues and give you a chance to put your questions to our technical experts.
Book a place and support our CPD charity initiative
As a company we are firmly in support of making a worthwhile contribution to the wider community. We have no wish to profit or even offset the cost of our CPD events however we do ask attendees to make a mandatory minimum donation of £20 to our Just Giving CPD Charity Initiative in order to secure a place.
All funds raised from this event will be donated to Macmillan Cancer Support.
If you fancy joining us just click on the registration link below. Once registered you will receive an email with instructions and a link to our Just Giving page. Once your donation is received your place will be secured and we will send you email confirmation.
Note
If you are an existing customer and wish to make a group booking please contact your account manager.Students, graduate surveyors and our friends at LFB are of course exempt. Please contact us for an exemption certificate.
Please feel free to share this with any colleagues that may be interested.