Proposed changes to risk assessment guidance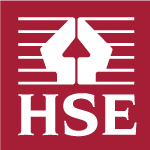 The Health and Safety Executive (HSE) have recently announced that they would like to make several amendments to the current guidance on risk assessments.
The proposed changes
The HSE are concerned that many people see the requirement to record the significant findings of a risk assessment as something separate from the other things they do to manage their business.
They state that a risk assessment is not about creating huge amounts of paperwork – it is about identifying sensible measures to control the risks in your workplace. They are looking to put more emphasis on controlling risk and less on written assessments, without reducing standards.
They aim to make it very clear that risk assessments should be part of day-to-day business management. Your risk assessment can be part of an existing business document, such as:
• Your workplace 'housekeeping' rules
• Manufacturers' instructions
• Training materials
• Method statements
• Safety data sheets
The main purpose of the change is to ensure that the way in which you record your findings helps you to manage your risks.
The HSE have created a revised draft of their core leaflet highlighting the proposed changes, which can be found here.