Registration is now open for our September CPD seminar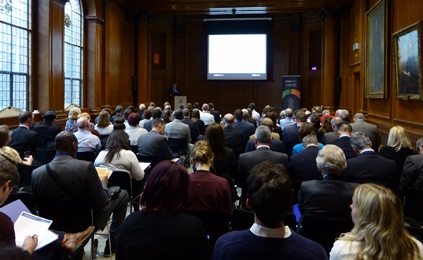 Registration is now open for our Fire Safety & Asbestos Management CPD Seminar
22nd September 2016 - 1.30pm
The Royal Institution of Chartered Surveyors,
12 Great George St
Parliament Square
London SW1P 3AD
The event is free to attend and features a brand new presentation on the topic of passive fire protection in addition to useful advice on asbestos management.
Passive Fire Protection: What the Building Manager Needs to Know
Defines and explains the role of passive fire protection. Examines key requirements and responsibilities for compliance. Discusses common problems and potential solutions.
Asbestos Management: Dutyholder Responsibilities
An overview of current legislation and the responsibilities of the Dutyholder, followed by tips and practical advice on asbestos management. Topics include asbestos surveys and re-inspections, management plans, remedial works and training.
Free Advice
Our seminars offer a great opportunity for networking with your industry colleagues and also give you a chance to put your questions to our technical experts.
If you would like to gain specialist advice on a particular compliance issue you will have chance to discuss this individually with a member of our consultancy team at the event.
Places are limited, so if you fancy joining us please click the button below to reserve your place.