Fire warden responsibilities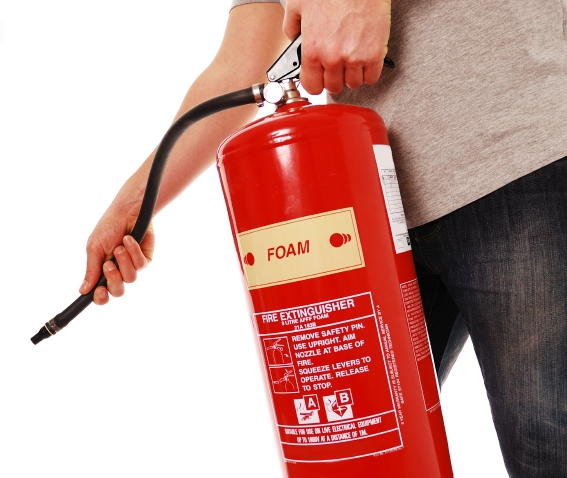 Fire wardens play an important role both in helping your business minimises the risk of a fire breaking out, and also helping execute a successful evacuation of the premises in an emergency situation.
The responsibilities and duties of a fire warden often fall broadly into two different categories: proactive day to day responsibilities and reactive duties in the event of an emergency.
Fire Wardens often carry out a wide range of tasks. These will vary between organisations depending on the organisation's fire safety policy, the size and risk profile of the building, number of staff/occupants and usage of the building. Some common duties of the fire warden include:
Proactive day-to-day role
• Monitoring and ensuring the overall general fire safety of the area they have been allocated.
• Monitoring escape routes, ensuring they are always kept clear and free from obstructions.
• Ensuring that combustible materials are stored in an appropriate location.
• Ensuring that fire doors are well maintained and are not wedged open or obstructed.
• Checking that fire extinguishers are in the correct location and are easily accessible.
• Ensuring exit signs and fire alarm call points are in place and visible.
Reactive duties in the event of an emergency
• Raising the alarm and ensuring the emergency services have been alerted.
• Initiating and progressing building evacuations via the safest route.
• Providing assistance, guidance and instructions to those evacuating, particularly to people with disabilities.
• Sweeping their allocated area to ensure that it is clear of people and that windows and doors are closed, but without unduly delaying their own escape.
• Checking refuge points (temporary waiting areas) to ensure that persons awaiting assistance are being attended to.
• Tackling any fires in their incipient stages using equipment that is provided and which they have been trained to use.
• Assisting with crowd control directing individuals towards designated assembly points.
• Take part in the roll call at the assembly point and report to officer in charge.
• Participate in post event review to identify any possible areas of improvement.
Fire Wardens have a very important role to play. In the event of an emergency they must remain calm and co-ordinate with each other to help guide other building occupants to safety while not putting themselves at risk. It is important that people are aware as to whom the dedicated fire warden is for their area of the building and that they listen to and follow any instructions or requests in an emergency.
The Fire Safety Order dictates that nominated Fire Wardens must receive adequate fire safety training in line with their responsibilities. Refresher training should also be provided on an annual basis.
Metro Safety provide specially designed Fire Warden Training courses to provide delegates with a basic understanding of fire, fire procedures, fire survival techniques and the role and responsibilities of the fire warden. The course uses a combination of both classroom and practical sessions and aims to provide delegates with the training and confidence to take the right course of action in the event of an emergency.
We offer a regular programme of standard courses held at our London head office. Current 2017/18 course dates available are as follows:
2018 Course Dates
15th March
19th April
17th May
14th June
19th July
16th August
13th September
Alternatively, if you require training for a number of delegates, we are able to offer an exclusive course tailored around your emergency plan, specific staff roles or other key requirements of your organisation. Training is available at our London head office or at suitable client specified locations nationwide.
To find out more please visit our website or call us on 0845 058 9999.