The cost of Fire Safety failings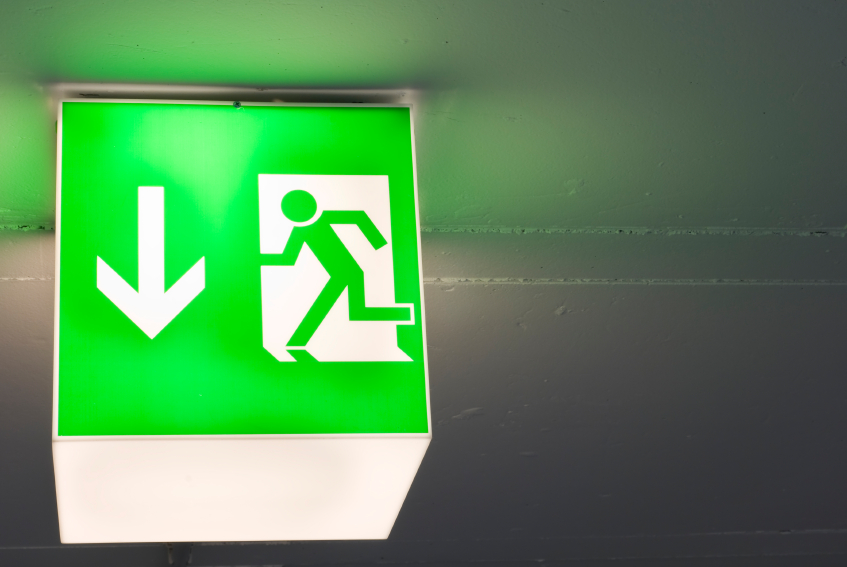 A number of incidents involving fire safety failings have hit the news recently, highlighting the importance of being fully compliant with fire safety regulations and having the correct procedures in place to minimise the risk of fire and avoid costly fines.
In one instance the owners of a hotel were handed a £14,000 fine following an inspection at the property by Devon and Somerset Fire and Rescue Service. It was found that emergency exits were sealed and closed, with one exit in need of complete replacement, whilst the outdoor fire escape staircase had deteriorated to a dangerous level.
In another incident a restaurant was fined a total of £15,000 and ordered to pay an additional £2,560 in costs after safety failings were discovered following a fire. Three diners were injured after dangerous vapours were ignited by an open fire. Inspectors later found that the restaurant's practices were in breach of regulations around the storage of dangerous substances.
These incidents are an important reminder that anyone who has control over a building has duties under current fire safety legislation. They must take reasonable steps to reduce the likelihood of fire and make sure people can escape safely if a fire breaks out.
Carrying out a Fire Risk Assessment (FRA) will identify possible hazards and risks and assess whether the fire protection measures are suitable and sufficient for the premises. It will also, as far as is reasonably practicable, recommend actions to minimise the risk of fire occurring and protect people, especially those considered particularly at risk.
What is a Fire Risk Assessment?
A methodical look at your premises, the activities carried out there and the likelihood that a fire could start and cause harm to those in & around the premises. The fire risk assessment should include 5 main steps.
Step 1: Identify the fire hazards within your premises
Step 2: Identify people at risk
Step 3: Evaluate, remove, reduce and protect from risk
Step 4: Record, plan, instruct, inform and train
Step 5: Review
Where is a Fire Risk Assessment needed?
Fire safety legislation applies in all non-domestic premises. Each individual building and commercial tenant demise requires a fire risk assessment (FRA) by law to reduce the risk to people and property in the event of a fire. In England and Wales, the law applies to the common parts of flats and HMOs (staircases and corridors), but not in Scotland and Northern Ireland.
Who is able to conduct a Fire Risk Assessment?
Fire Safety Legislation dictates that it must be done by a competent person. You can appoint an external advisor to do the actual assessment. It is recommended to use an assessor who is third party accredited to ensure they are fully qualified to carry out the risk assessment.
How often do you require a Fire Risk Assessment?
A fire risk assessment should be considered an ongoing process and should be reviewed periodically or whenever significant changes are made to the physical building structure, people or processes within the building. You will need to consider how the changes will affect the risk in your premises, assess if your risk management measures are adequate and if you need to adopt further measures.
Need advice on your fire safety?
Metro SRM are BAFE certified under scheme SP205 Life Safety Fire Risk Assessment.
The majority of our assessors are either Members or Graduates of the Institution of Fire Engineers (IFE), the Institute of fire prevention officers (IFPO) or equivalent professional bodies. Our team regularly review legal precedents, British Standard revisions and developments in fire safety legislation, meaning you receive the most up-to-date advice possible. As a member of the Fire Industry Association, Metro SRM are also involved in developing fire safety guidance and promoting good practice and professional standards.
If you would like to find out more about fire safety compliance you can download our free factsheet or if you have any questions regarding the fire risks within your premises, why not give our qualified fire specialists a call on 0845 058 9999 or email. They will be happy to advise you on achieving and maintaining your fire safety compliance.