Consider your asbestos risks during refurbishments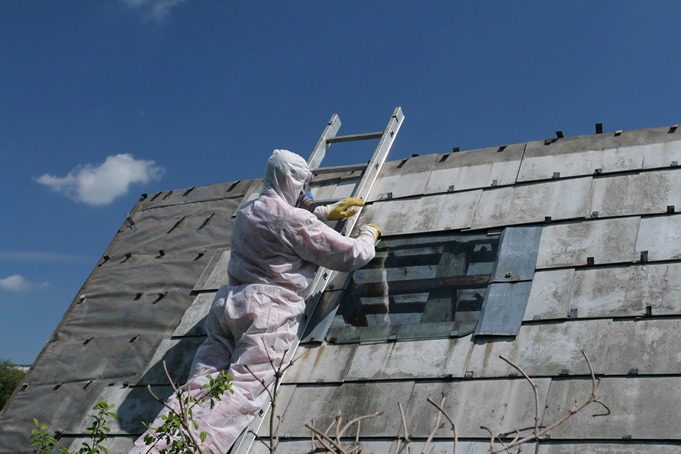 If you are considering renovations or extensive maintenance works on your buildings don't forget your asbestos responsibilities.
If your building is liable to contain asbestos you are required by law to have a Refurbishment and Demolition Survey carried out on the property before carrying out any renovation or demolition works, which may cause damage to the fabric of the building.
This type of survey is used to locate and identify, as far as is reasonably practicable, all asbestos containing materials (ACMS) in the area where the refurbishment will take place or the whole building if demolition is planned. A Refurbishment and Demolition survey may also be required in circumstances where intrusive maintenance and repair work is being carried out.
Failure to comply with this responsibility can not only put people at risk, but can also leave you vulnerable to prosecution. This can be seen in a recent case in which a food company and its contractor received large fines after asbestos was disturbed during building works.
An investigation found that they had started a project to remove tanks which required the demolition of an external wall, however they had failed to carry out an asbestos survey prior to the works being carried out. This resulted in asbestos insulating board being unknowingly broken up and disposed of. The food company was ordered to pay fines of £120,000 and costs of £13,589 for their part in the incident.
This incident could have been avoided if a refurbishment and demolition survey had been carried out before starting work.
What does a refurbishment and demolition survey involve?
This is an intrusive survey which will involve destructive inspection within all areas of the building which may be affected by the works. It may involve lifting carpets and tiles, breaking through walls, ceilings, cladding and partitioning. Controls will need to be put in place to prevent the spread of debris which may include asbestos.
A refurbishment and demolition survey should only be conducted in unoccupied areas to minimise the risk of exposure to employees or the public. In ideal circumstances the building/area should not be in service and all furnishings removed. For minor refurbishment, this may only apply to the room involved, or even part of the room if it only forms a small area of a larger room. In these situations, there should be effective isolation of the survey area and all furnishings must be removed or protected using sheeting. The survey area must be shown to be fit for reoccupation before people move back in. This will require a thorough visual inspection and if appropriate, air sampling
Don't risk it, ask an expert
If you are considering carrying out any refurbishment or demolition works and would like to find out more about your asbestos responsibilities, or if you would like to have an asbestos survey carried out on your property please contact us on 0845 058 9999.