Metro SRM Appointed to the Cladding Safety Scheme Assessor Panel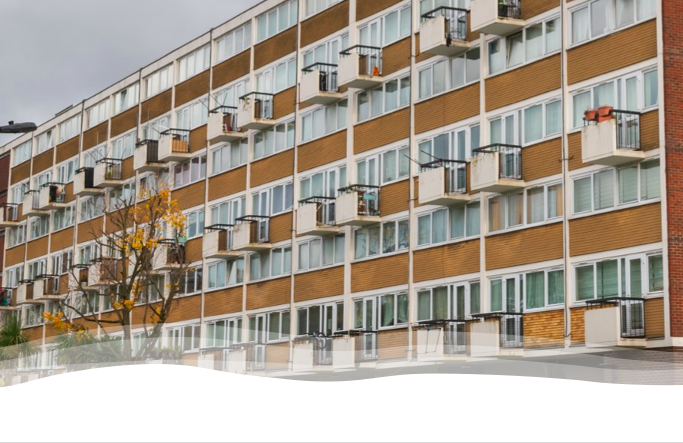 We are pleased to announce that Metro SRM have been appointed to the Homes England External Wall Assessor Panel for the Cladding Safety Scheme – CSS (formally the Medium Rise Scheme).
Metro SRM already work with many social and other residential housing providers and have extensive experience of carrying out FRAEW assessments for a wide range of residential properties throughout the UK.
Ian Simcott, Metro Safety Group's Managing Director commented.
"It is always great to have your expertise ratified and acknowledged, and having consulted for government regarding their approach to cladding we were obviously pleased to be included on the panel. We are looking forward to helping existing and new clients with FRAEW's and other related intrusive investigations on residential and mixed-use properties across the UK."
What is the Cladding Safety Scheme
The Cladding Safety Scheme is a new scheme for 11m to 18m residential blocks. The CSS will provide funding for the remediation or mitigation of the fire safety risks linked to unsafe external wall systems on medium-rise residential buildings where a responsible developer cannot be identified, traced, or held responsible and where a Fire Risk Appraisal of External Wall construction (FRAEW) following the PAS 9980 methodology has recommended action to address life safety fire risks associated with external wall systems.
How to Apply
Currently the CSS scheme is still in the pilot phase and is only available to those invited to take part by Homes England. This is to test and iterate the scheme design based on user feedback. It is expected that the public launch will take place during the coming weeks.
Applications to the CSS will require a Fire Risk Assessment External Wall (FRAEW), conducted to the PAS 9980 standard which shows that you have external wall defects that may pose a risk to life.
The FRAEW must be conducted by a suitably competent professional. Applicants must not get their FRAEW done beforehand. First, they must apply to the CSS scheme. The government will then provide details of the panel of approved Fire Risk Assessors who can undertake the required FRAEW. Metro SRM are on the approved panel of assessors. This will ensure that recommended action to address life safety fire risks associated with the external wall systems are proportionate to risk. It will also ensure that only necessary works are carried out.
More Information
For more information on the CSS scheme or advice on any related FREAW matter please contact Ian Simcott – ian.simcott@metrosafety.co.uk or call 0207 960 3939.