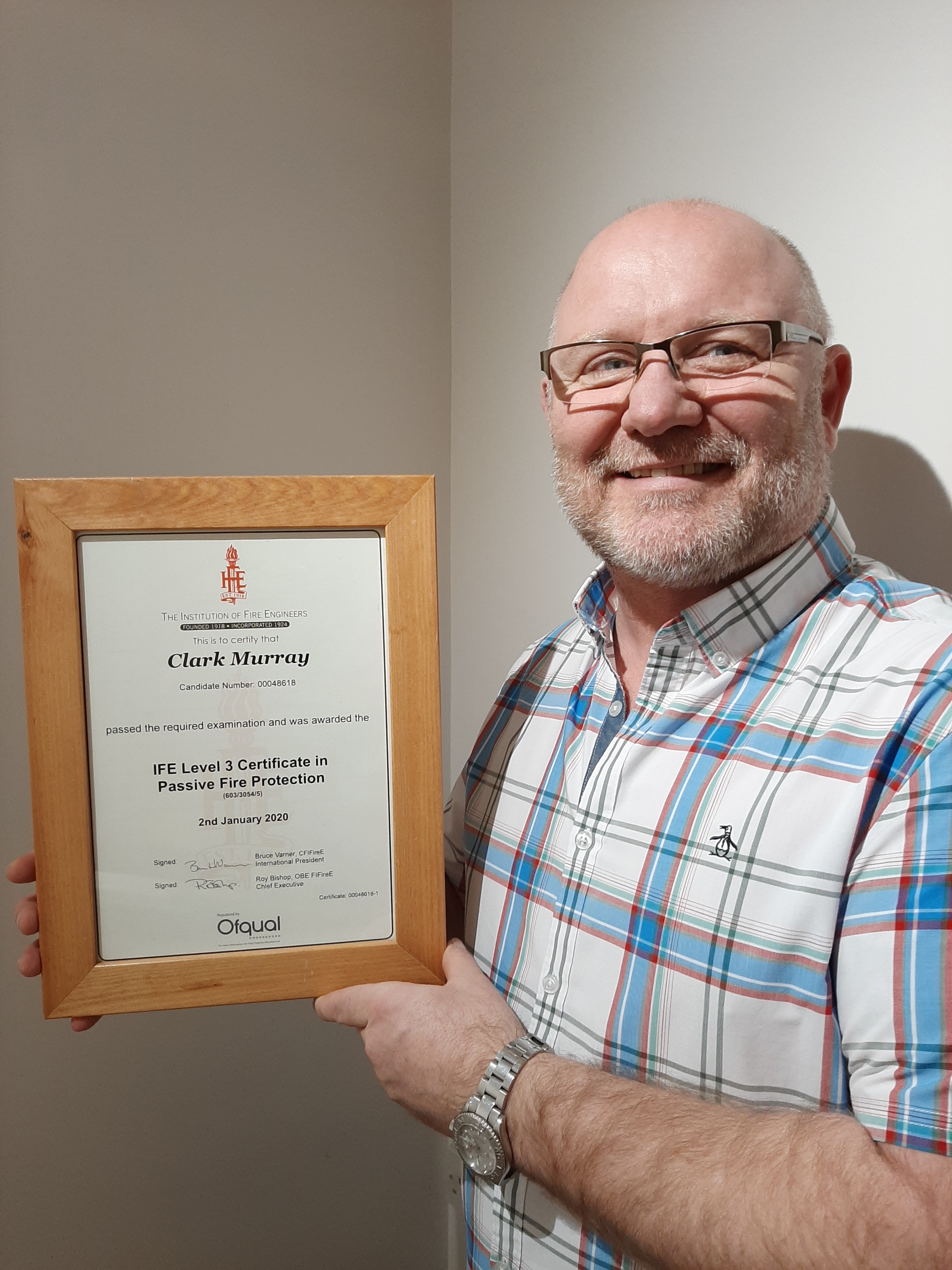 Congratulations to Clark Murray, Phil Plant and Russell Jones, three of our senior fire safety consultants who recently passed the IFE Level 3 Certificate in Passive Fire Protection.
The IFE Level 3 Certificate in Passive Fire Protection has been developed by the Institution of Fire Engineers (IFE) and the Association for Specialist Fire Protection (ASFP). It represents the first time that candidates in the UK and Ireland have been able to undertake a course of study to obtain a recognised qualification in passive fire protection
The content and structure of the qualification has been established to reflect best professional practice and covers key knowledge and understanding required by those working in the passive fire protection industry.
Well done Clark, Phil and Russ, a tremendous achievement and one which once again demonstrates our continued drive to make sure our assessors have the knowledge and expertise to provide clients with the very best fire safety advice.